We conduct fieldwork both in Japan and foreign country, sharing time and space with people who really live .
In the fieldwork, we gather all our own physical power and sensitivity. It is considerably hard activity. However, things cannot be usually succeeded well even though we made so hard. We can manage neither the knowledge that oneself acquired nor the skill so well. The common sense that we have thought to be ordinary will be greatly shaken. The reality that people are living over will show the deep reality of living as the essence of architecture to you.
Facing such a reality, things may seem to be only rubbish, no matter how you can design cool on a PC or you obtain full of the knowledge from the textbook. However, in the other hand, we may be able to develop a practical ability by facing reality, experiencing such a reality.
Based on such idea, we conduct fieldwork every year. The fieldwork is indispensable to all the members of our laboratory. The fieldwork is the methodology that we can make dialogue with reality.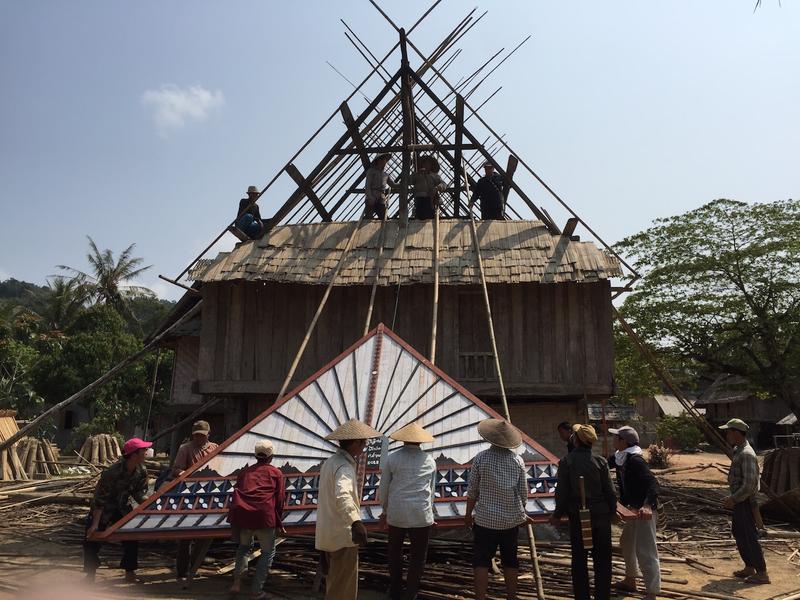 Renovation of the traditonal house in Lue village, Luang Prabang, 2018.